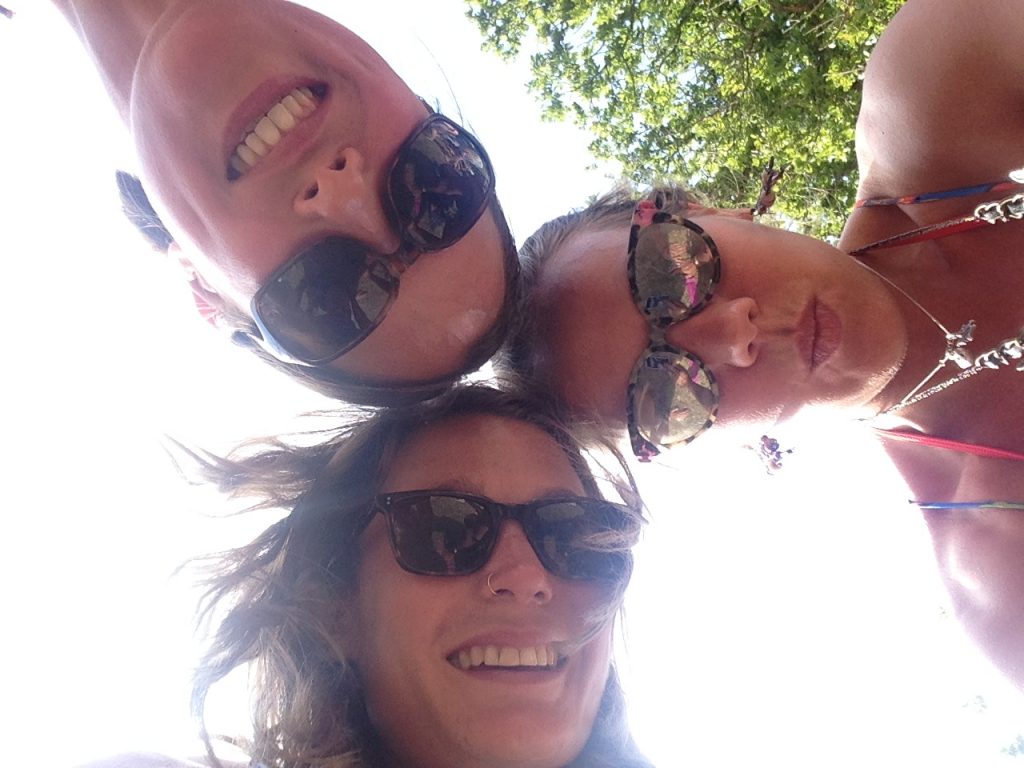 The health and fitness world is a complicated place, there's a multitude of information out there from the latest diet, the newest workout, to the most recent studio opening. There's also so many Personal Trainers in South West London it's confusing to know who to choose. We're giving you 8 reasons why FitnessBells are the best Trainers in South West London to help you get fit and achieve your goals.
1 We're a team. We are a team of Personal Trainers so instead of just having one trainers knowledge, you've got all 6 trainers (and growing!) to help you on your fitness journey. We all come from different backgrounds (see our team page) and are always sharing our tips and tricks to ensure you're getting the best possible workout.
2 We come to you. As mobile trainers, we travel all around South West London to make sure we're making it as easy for you to fit around your busy schedule.
3 We believe in balance. We aren't here to demonise food, put you on a diet or force you to go for a run. We will help you to understand ways to live a healthy lifestyle but not feel like you're missing out on anything. We will help you to make changes that will be lifelong.
4 We haven't always been Personal Trainers. Fitness is our passion. We all have lots of experience as Personal Trainers but most of us have either escaped the city, worked multiple jobs to fit in training others or have a family so we understand how difficult it is to juggle different aspects of your life.
5 We care. We love our clients and want you to feel like the best version of yourself. We are all friendly, caring and genuinely consider your goals, our goals. Whilst all being lovely, we are fierce, determined trainers and make sure you are accountable for everything that you do.
6 We are specialists. Our Personal Trainers, specialise in different areas from pregnancy, pre-natal, post-natal, pilates, yoga, weight training, training for an event, fat loss or just toning up. We make sure you are matched with the right Personal Trainer for you, at FitnessBells there is no 'one size fits all'.
7 Females that train females. 90% of our clients are ladies, we understand the female body changes throughout the month and can play a role when getting the most out of our training sessions.
8 We're us. We're all down to earth trainers, we love fitness, fashion, travel but we 'keep it real' without the 'showing off'. We love people, having fun and being out there with our clients.
9 We do what we love and live life to the full
Annabel an Ironman
Amy a thrill junkie into skate boarding, axe throwing and anything fun
Hayley a pro skater and sprinter
Marta obsessed with body and functional movement
Victoria our tennis superstar
Anna our yogi, vegan foodie
We support our clients in finding their adventure/challenge so support a balanced, healthy and happy life
10 Mental health
Exercise is one of the most effective stress busters. Exercise can moderate the brains response to stress. We live is a bustling city, with certain expectations about how we should look, behave, be successful, earn loads of money. We help you find a healthy balance and put everything into perspective when life gets a bit much.
We consider ourselves the best personal trainers in London and would love for you to experience training with any of our Personal Trainers. We travel all over the South West London area and can be flexible on times to make it works for your busy schedule. Send us a message to arrange a time to have a chat about training with us.