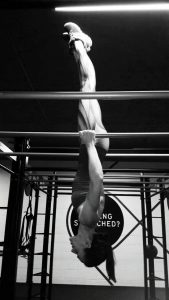 You in 4 words Dynamic, witty, loyal and protective
Your specialism Women's fitness, pregnancy and postnatal. Weightloss and toning.
What makes you love exercise so much It energizes me and it's a great stress relief. It helps ease any anxieties and insomnia.
Whats your favourite exercise and why Deadlifts. It's great for building power and strength and has lots of variations.
Have you ever met anyone famous Quite a few but my fave by far was Angelina Jolie.
Whats your favourite holiday destination Sri Lanka/Philippines
Where do you shop for exercise gear Nike and Adidas
Whats your wardrobe essential Skinny jeans of course!
Who do you follow on instagram Anything dance related such as gotadu.dance, Anything Speedskating and a whole load of friends!
When you're not exercising what do you like to do most Causing havoc with my two year old nutcase!
What would your advice be to anyone who wants to feel good about themselves Learn to love yourself. You do not have to be who you are today, and your life is not scripted. Changing how you feel about yourself means creating a strategy,  gathering some new tools, and making yourself into the person you want to be. A good way to start is to stop doing things that hurt.
Whats the best advice anyone ever gave you The secret to success is waking up early!