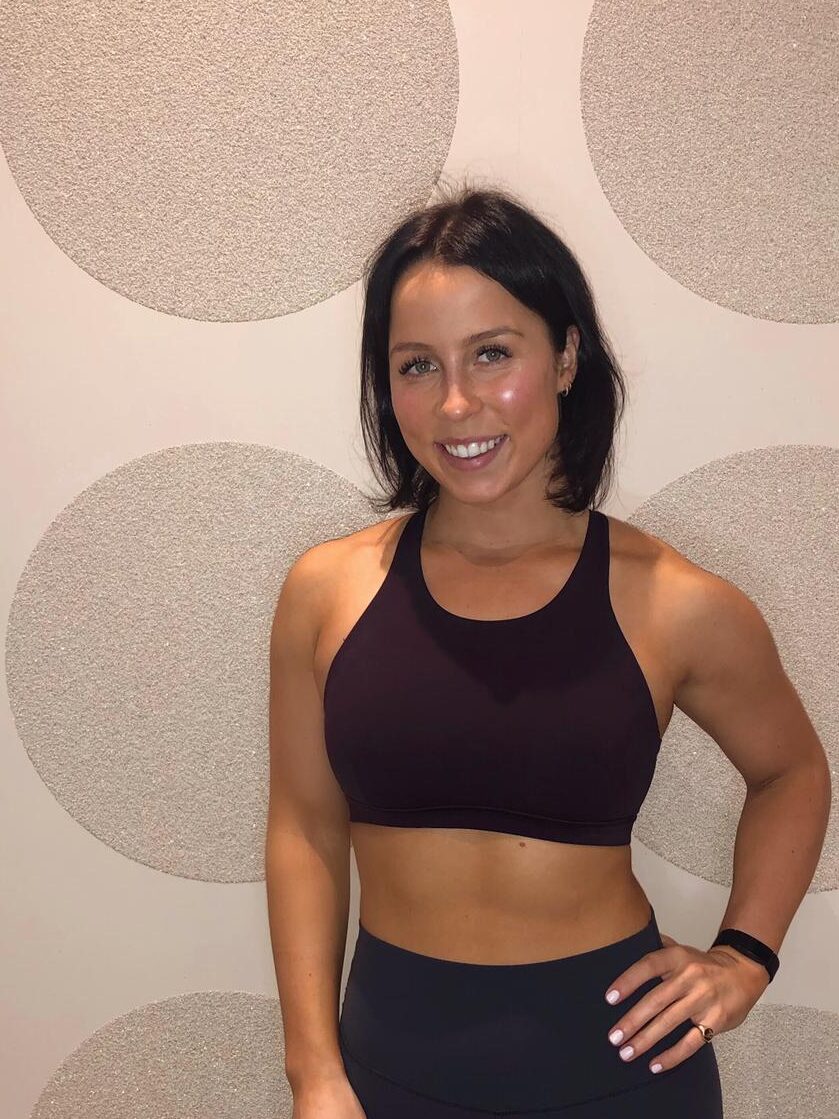 You in 4 words. Supportive, energetic, thoughtful and empathetic
Your specialism My main focus is on women and supporting them to become the best version of themselves through fitness and wellbeing
What makes you love exercise so much I love the effect it has on my mood and mindset everyday; I can go from feeling anxious and low to energized and confident just from moving my body and getting my heart rate up.
Whats your favourite exercise and why It has got to be burpees. A lot of people fear them but I think they are great for building up your endurance, getting your heart rate up and challenging your cardiovascular system. There are so many variations to them, whether you are a beginner or more advanced! So I always like to encourage my clients to give them a go.
Have you ever met anyone famous
Whats your favourite holiday destination Definitely Bermuda, it is a small beautiful island with the most crystal blue water you'll ever see. I instantly feel calm when I go and can never say no to a beach workout!
Where do you shop for exercise gear Lululemon is and always will be my favourite brand for active wear. I think the material is so flattering and can make any woman feel more confident when exercising
Whats your wardrobe essential My lululemon define jacket. I have it in 3 different colours, making it easy to match with all my gym outfits to make me feel great. It hugs you in all the right places!
Who do you follow on Instagram I follow fitness influencers who promote positive body image and share motivating posts and workout videos. I have learnt the importance of following people on Instagram who make you feel good and motivate you to want to become a better person. I am a big foodie so I follow lots of food accounts, which help inspire me for my daily nutritious meals.
When you're not exercising what do you like to do most I like to be out socializing with my friends and discovering new restaurants around London. It is all about balance; you've got to enjoy life and the food that is around you as well as exercise!
What would your advice be to anyone who wants to feel good about themselves To take small steps at a time to reach their goals in order to create sustainable habits. Praise yourself for the small wins and achievements! Don't compare yourself to anyone else, it is all about you and your journey to becoming happier. We could all eat and exercise the same but at the end of it, we would all look different.
Whats the best advice anyone ever gave you You can do anything you put your mind to. Stop doubting yourself and go for it.