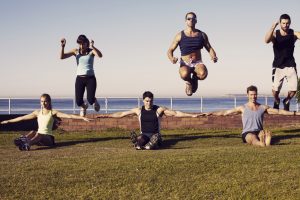 Training in groups can be more fun, interactive, social, competitive. We get it and so we offer group packages.
We deliver group sessions for;
Corporate – preparing for a specific event
Hen do's obstacle courses
NCT post natal groups
Pregnancy pre-natal groups
Coaching specific events like marathon or tough mudder
Whatever your groups fitness goal get in touch. Our dynamic team deliver classes in Pilates, HIIT, Yoga, strength, event coaching.
If you have any questions about training in a group however random feel free to drop us an email [email protected]
[contact-form-7 id="423″ title="Contact form 1″]